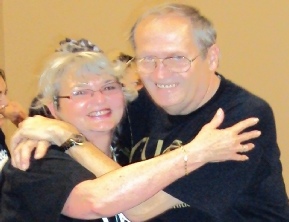 It's Jean Shaw here. And today, I'm chatting to someone who's been described as the "Godfather of Internet Marketing."
Mr. Frank Sousa is probably best known for being co-developer of several popular software programs, most notably, Secret Money Generator and Traffic Geyser. He's also one of the most respected marketers on the internet.
Many years ago, Frank decided he wanted to help people. And he's done his utmost ever since to keep the promise he made to himself. Frank is a strong Christian, and says his prayers have come in very handy at times. He likes to cook., and often serves up culinary delights for various Christian groups. I'm told he's very good at it, too.
He's also quite a romantic. On his 38th wedding anniversary, he told his wife exactly how many seconds they've been married, and that there hasn't been one second he hadn't loved her. If that doesn't endear him to any female listeners, I don't know what will. Frank has now been married for 42 years and jokes his grandchildren are God's reward for not murdering his own.
Actually, Frank's two sons work with him from the comfort of their own homes, which is probably just as well because Frank is increasingly aware that these days, there just aren't enough jobs to go around. No matter how keen or willing a person may be, sometimes there just isn't a job to go to. Frank now firmly believes in this day and age, your best bet is to create your own. And his current project provides a very feasible solution. However, before he tells us about it, let's hear a bit about this extraordinary grandfather who has a reputation for collecting daughters.