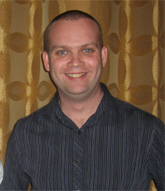 Hello. Jean Shaw here and today I'm chatting to Lee McIntyre, whose made quite a name for himself for his internet marketing products.
Lee took the internet marketing world by storm in 2007 and since then he has produced several amazing educational products. He's a no fluff, no nonsense guy who's enabled real people, like you or I, to take action and get rapid results.
Lee's companies Get More Momentum and Aim Higher Marketing reflect his core message, which is how to use honest marketing to build profitable internet businesses in record time. Today I'm trying to discover how he achieved so much so quickly, and whether anyone can model his success.