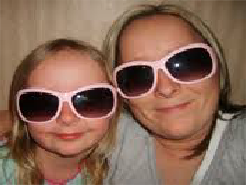 It's Jean Shaw here and today I'm really pleased to be chatting to Sally Neill because the first time I asked her if she wanted to be interviewed she turned me down. Can you believe that?
Anyway, at the time Sally said she didn't feel she had enough experience or value to offer anyone.
How things have changed!
Now Sally has become an incredibly popular, down to earth, Internet Marketer with a universal appeal and her followers of both sexes span the generations.
Sally has made a name for herself through her blog on which she's journalled her online marketing journey, but unlike many blogs, her content is always informative and FUN!